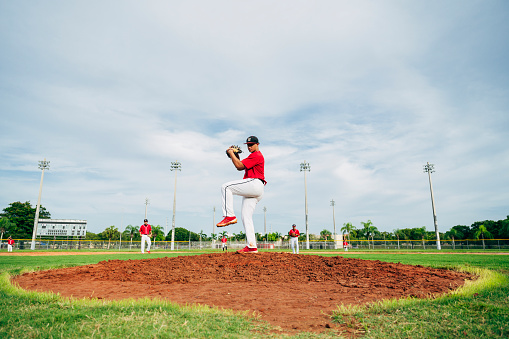 As president of Elmhurst, Illinois-based MLE Merchandising & Sign Solutions, Inc., Mike Loftus draws on nearly two decades of experience to oversee all aspects of the middle-market brand services company. Since its launch in 2002, MLE has grown into more than a dozen states and now has over 100 employees.. Mike Loftus enjoys watching sports in his free time and considers the Chicago Cubs his favorite Major League Baseball (MLB) team.
The Cubs added depth to their pitching staff on January 28, 2021 by signing former fourth overall pick Kohl Stewart to a one-year, $700,000 contract. Selected by the Minnesota Twins in the 2013 MLB Draft, Stewart made his MLB debut in 2018. He pitched in eight games during that season, and nine in 2019. He opted out of the shortened 2020 season due to medical issues associated with his Type 1 diabetes diagnosis. He has a career win-loss record of 4-3, along with a 4.79 earned run average (ERA).
Considered a top-50 prospect by both MLB and Baseball Prospectus prior to the 2015 season, Stewart has spent the majority of his career in the minor leagues. He has played for Twins' affiliates across all minor league levels and boasts a record of 39-49 and a 3.60 ERA through 131 games in the minors, 125 of which he started.